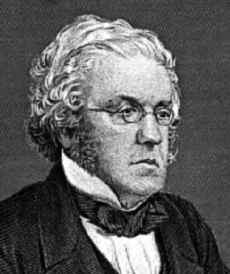 (1811 - 1863)
William Thackeray was born on 18th July 1811 in Calcutta in India. His father Richmond Thackeray was a high rank secretary to the board of revenue in the British East India Company. Anne Becher, his mother was also a secretary writer for the East India Company. At the age of five, William went on attending his first school (St. Helena) and then at Charterhouse School, which he loathed in part due to the teasing he was subjected to there. Then he went on to study at Trinity College in Cambridge but left it in the middle of the session in 1830. Around this period, he had started writing for the college magazine The Snob and The Gownsman.After an extensive trip to Paris and Weimar, he returned to England and enrolled at the Middle Temple to study law. Once again he gave up, leaving the college soon. Upon inheriting his father's assets at the age of 21, he invested in two newspapers The National Standard and The Constitutional but soon lost all the money as both The National Standard and The Constitutional crumpled down. He worsened the condition by investing in banks that were at the verge of becoming insolvent and when this happened, he was coerced to find a job to support himself. For sometime, he worked as an artist. Thackeray fell in love and on 20th August 1836, he married Isabella Gethin Shawe, the daughter of Mathew Shawe, a colonel. The marriage forced him to find a viable and stable source of income and he finally got a job with Fraser's Magazine. As a journalist, he wrote art criticism alongside contributing sketches. During this period, he produced two fictional works Catherine and The Luck of Barry Lyndon. He began working for a magazine Punch, publishing The Snob Papers. The works would later become known as The Book of Snobs. This book gave him initial success and fame, however, the happiness was overshadowed by the growing illness of his wife, who had reached in her last phase of depression. In 1840, he took his wife to Ireland in a hope to improve her condition. But she threw herself in to the sea on their way to Ireland and was rescued by the sea men. Two years after in 1842, she was confined in a home in Paris, where she lived until her death in 1893.By as early as 1940, Thackeray had gained popularity with the release of his two travel books The Paris Sketch Book and The Irish Sketch Book. His landmark success came in 1847, when the novel Vanity Fair was first published and soon became one of his most remembered works. With the stunning success of the novel, Thackeray reached at the peak of his success and produced a number of large novels including Pendennis, The Newcomes, and The History of Henry Esmond. In 1849, he suffered from a deadly attack of illness which left him bedridden for months. Despite his ailing health and reduced energy, Thackeray continued lecturing at various Universities and seminars. In 1860, he was made editor of the Cornhill Magazine. Though he preferred the role of a columnist and continued to contribute his Roundabout Papers for the magazine. By this time, his health had worsened and he began showing the similar traits of depression as his wife's. His over eating and addiction to black pepper further damaged his digestion and made him a heart patient. On the night of 23th December 1863, the author attended a dinner party and was found dead in his bedroom the next morning. He was fifty two years old at the time of his death. A funeral was held at Kensington Gardens and he was buried on 29th December at Kensal Green Cemetery.
My selection:
Vanity Fair : (La Foire Aux Vanités) 1847-48
"I think I could be a good woman, if I had five thousand a year," observes beautiful and clever Becky Sharp, a wicked and appealing woman. Becky is just one of the many fascinating figures that populate William Makepeace Thackeray's novel. It is a satirical panorama of upper-middle-class life and manners in London at the beginning of the nineteenth century.Scorned for her lack of money and breeding, Becky must use all her wit, charm and considerable sex appeal to escape her drab destiny as a governess. From London's ballrooms to the battlefields of Waterloo, the bewitching Becky works her wiles on a gallery of memorable characters, including her lecherous employer, Sir Pitt, his rich sister, Miss Crawley, and Pitt's dashing son, Rawdon, the first of Becky's misguided sexual entanglements. Filled with hilarious dialogue and superb characterizations, Vanity Fair is a richly entertaining comedy that asks the reader, "Which of us is happy in this world? Which of us has his desire? or, having it, is satisfied?" It is a brilliant "novel without a hero" that satirises England at the time of the Napoleonic Wars. We follow the fortunes of the poor Becky Sharp and the rich Amelia Sedley, as they struggle to survive in London society.
The Luck of Barry Lindon : (Mémoires de Barry Lindon) 1844
The Luck of Barry Lyndon is a picaresque novel first published in serial form in 1844. Set in late 18th century Europe the adventures and mis-adventures of a minor member of the Irish gentry trying to better himself. Redmond Barry of Bally Barry is a clever young man, who learns the manners of a gentleman. This serves him well, for the next few decades he meanders through Europe, as a soldier, mercenary, gambler, and vagabond. He's determined, in any way, to make a life for himself as a wealthy nobleman. Enlisting in the British Army, fighting in the Seven Years War in Europe, Barry deserts from the British army, joins the Prussian army, gets promoted to the rank of a spy, then becomes pupil to a Chevalier and con artist/gambler. Barry then lies, dupes, duels and seduces his way up the social ladder. He reaches the pinnacle of worldly success by marriage to an English heiress, a wealthy countess named Lady Lyndon. He takes the name of Barry Lyndon, settles in England with wealth and power beyond his wildest dreams, then slowly falls dramatically into ruin. He disastrously squanders her fortune and good will.In 1975 Stanley Kubrick released a movie based on this novel.